Your  Own "My Designs" Box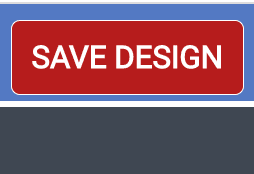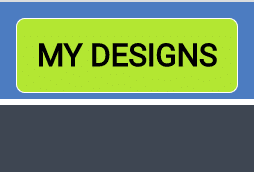 In our design area, you will see a Green button saying "My Designs". Any design you SAVE is stored here ready to use, with a tweak or 2, on your current job or any future job. until you delete it.
On any project, you can SAVE several designs & choose the best  later.  You can upload your Logo & Name style  & add them to this & any future job . eg a Parking Sign with your name added.
Your Own Artwork – 2 Options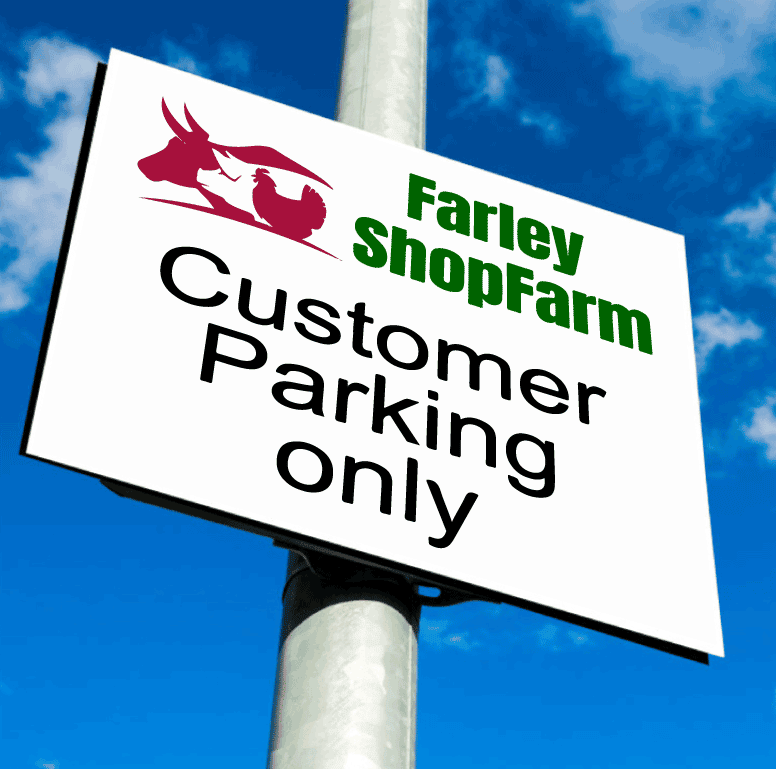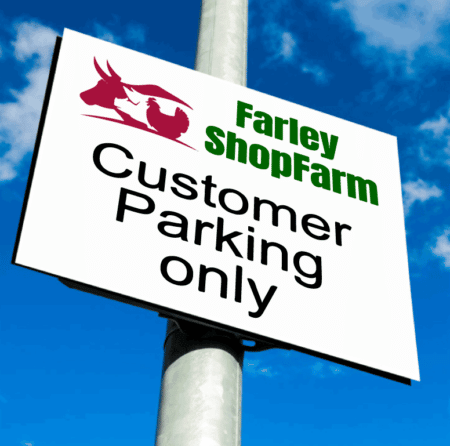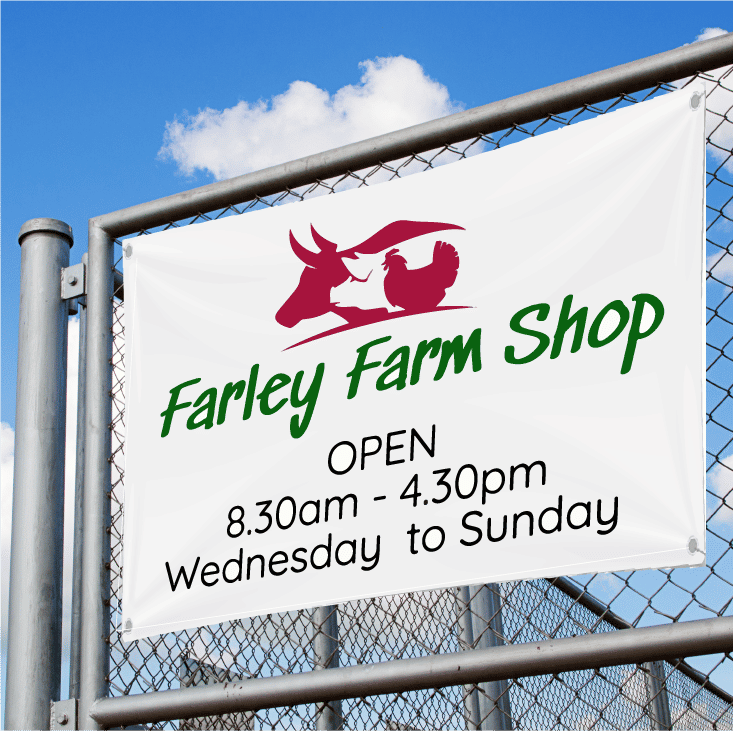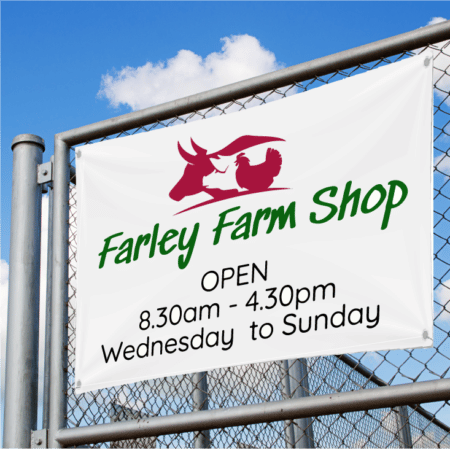 Option 1 – if you have a print-ready design is to Click the "Upload Artwork " button above & add your files.
If you are not too sure if your artwork is good enough then upload it & we will come back to you if we see any problems.
Option 2 – Upload your Logo & name style into our design area & save it in your Green "My Designs" box.. (see Video for Step by Step guide)
Now you can add your Logo & Namestyle to all current & future projects.  You may need to upload a low-resolution .jpg or .png file  & email your hi-res for printing.
Designing Online with Starter Templates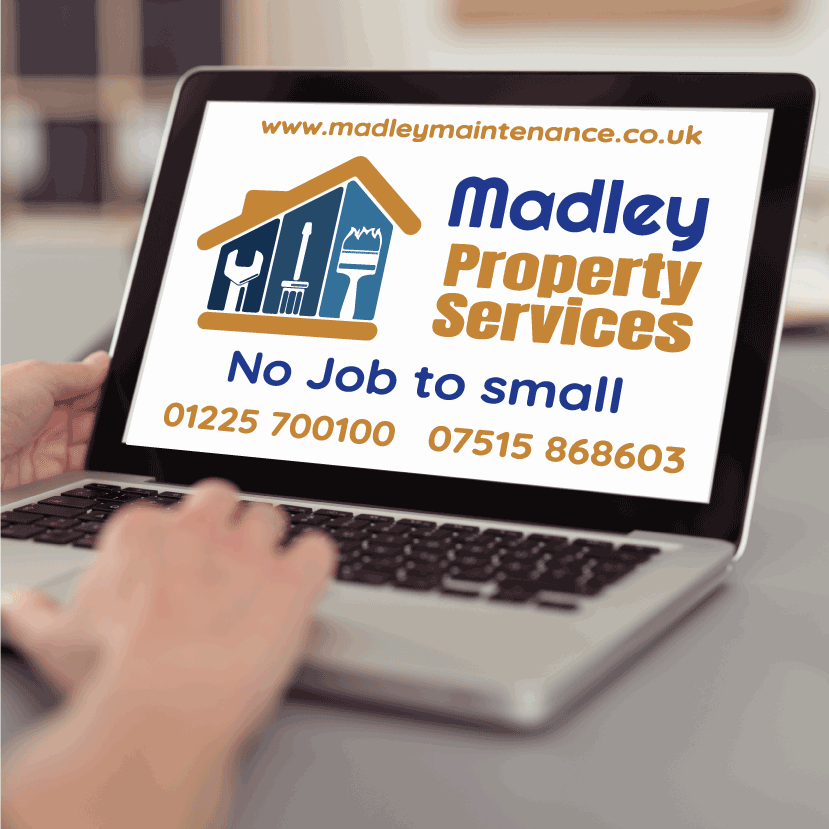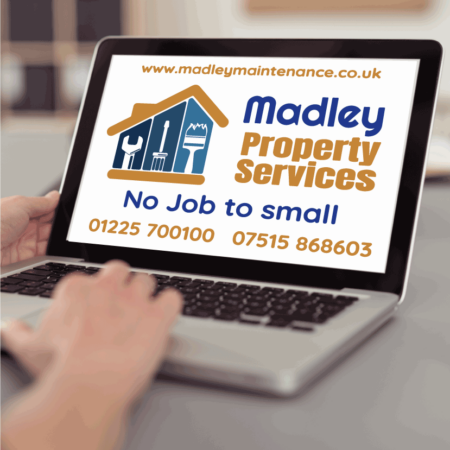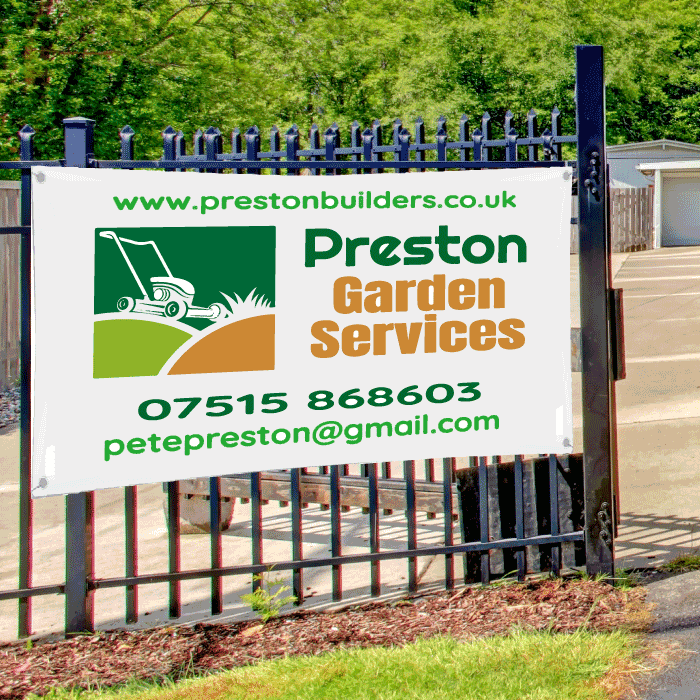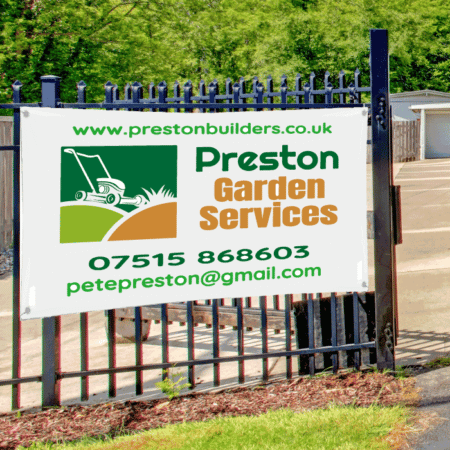 Imagine you have chosen the starter design on the left. Now click each area & change to your wording, your colours & styles. Change to your logo or open Clipart & choose one of ours.
The result could be the design on the right – This would have taken you about 5 minutes. You can save it in your Green "My Designs" box  & and try different options. Save them & choose the best later.
As this design is saved for the future you can use this as the starter design for your next project. Now it is a Banner. Tomorrow it is a Site Sign. Next week it's on your Van.
New Feature -3 Corner Borders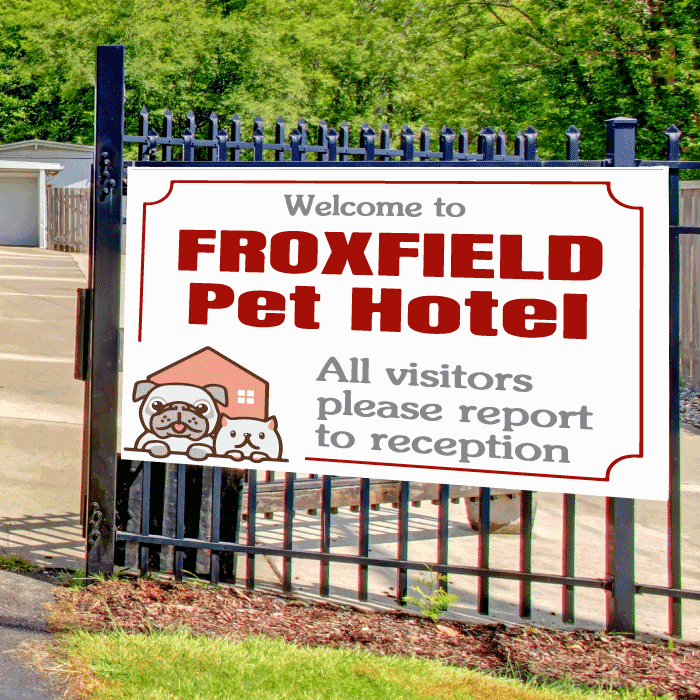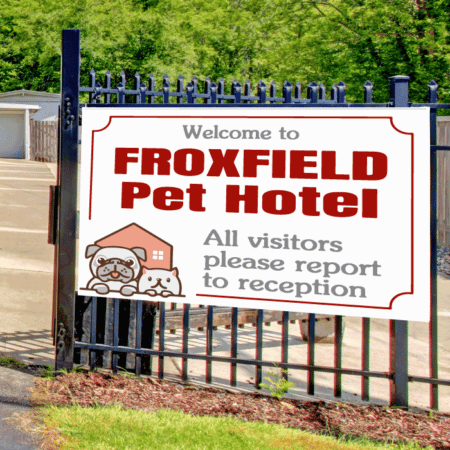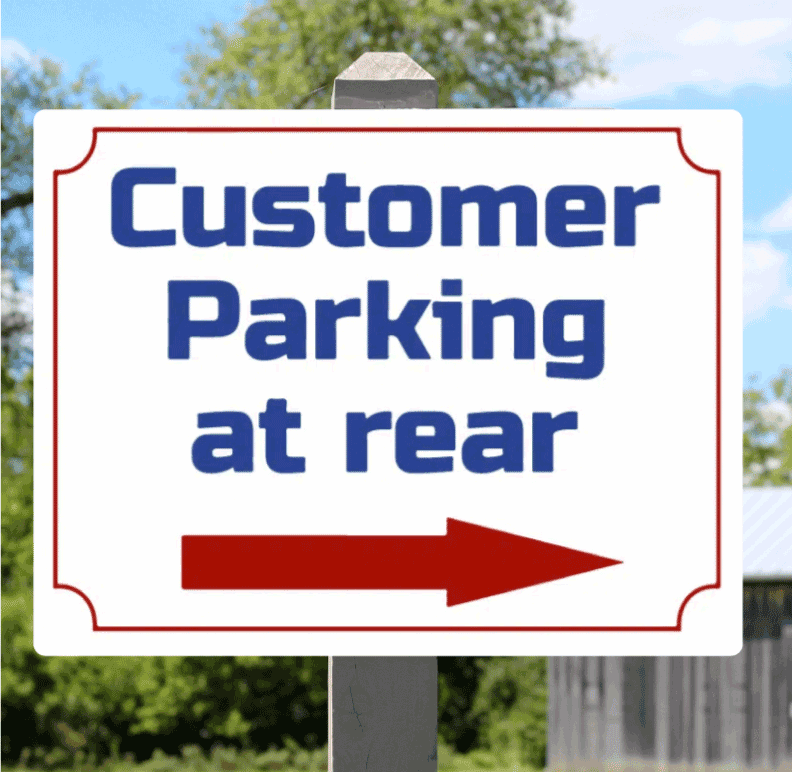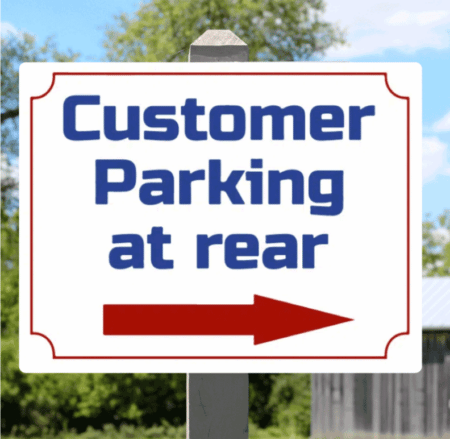 We have added a range of borders – Straight corners, Rounded, Inverse, Vintage & Fancy Modern.  Adding a border to a sign is another way of catching the eye. See left.
We have now added 3 corner straight, 3 corner rounded & 3 corner inverse – these have one corner missing so that a logo or decoration can be added. see picture on the right.
To find a Border to fit your sign go to Clipart & type in your size like this.  H200W300 & all borders that fit your shape will pop up. Click one to choose & pull to fit. For Step by Step guide on how to use this feature see Video.
.Need Different Size, Different Shape or Extra large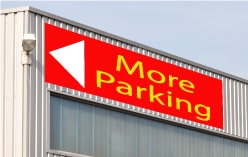 Choose the closest stock size & we will adjust to your size later. If you want larger than our largest stock size then we will be pleased to quote.
Want a totally different shape? Choose any size & create your design here  & save it. This design is now saved in your Green "My Designs" box.
Go to General signs. General Signs has less templates but more size options chose your size & tweak your saved design to fit the new size. Click for General Signs
Our New Way to offer On-Screen Design help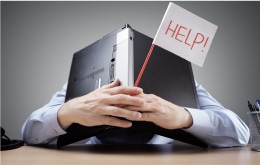 Not happy with your design? New to design & want some help getting started? Want a second opinion? Can't get it quite right, Can't find the button you need?
Let us offer some design assistance where we show you on your screen what steps to take next. We can then point out the next step & make suggestions. It's easy & it's quick
Click the chat button & type in "Design Help" & we will organise a co-browsing session as soon as possible.  Save your design so that we can bring it back on screen & talk about it later.
The Best Way to Fix your Banners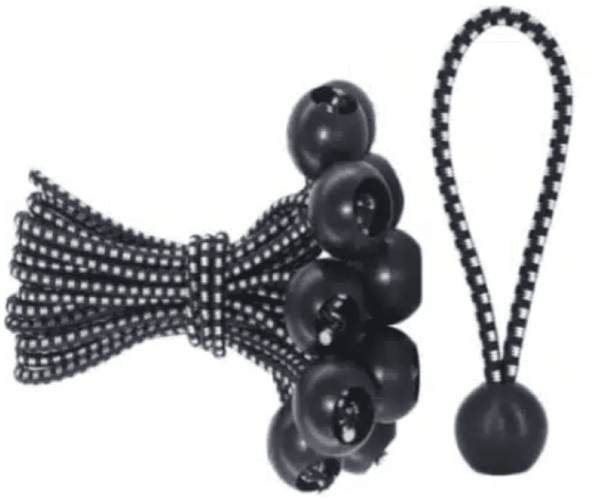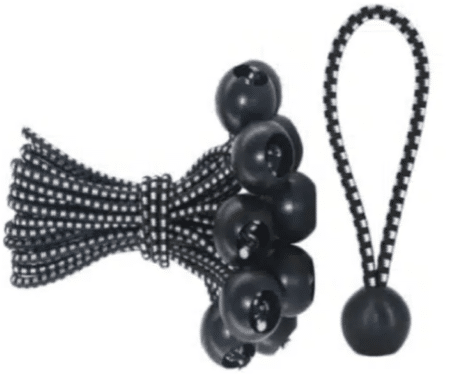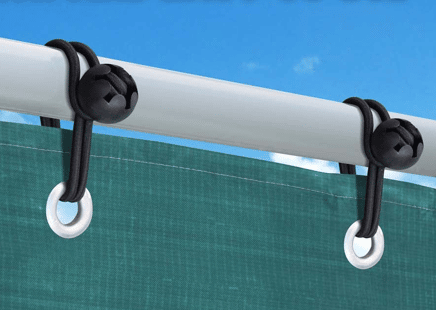 Ball Bungees are the most economical and secure way to attach grommeted banners to banner frames, sign posts, poles, wood & masonry.  Slip the cord through the grommet, around a stationary object, over the ball and your display is ready.
For fixing to wood & masonry thread through the eyelet then through an eye screw & back around the ball.  Bungees keep the banner taught & allow some give in windy conditions. Bungees & eye screws can be added to your order at the Checkout 
 

What about a Banner to Fit a Stand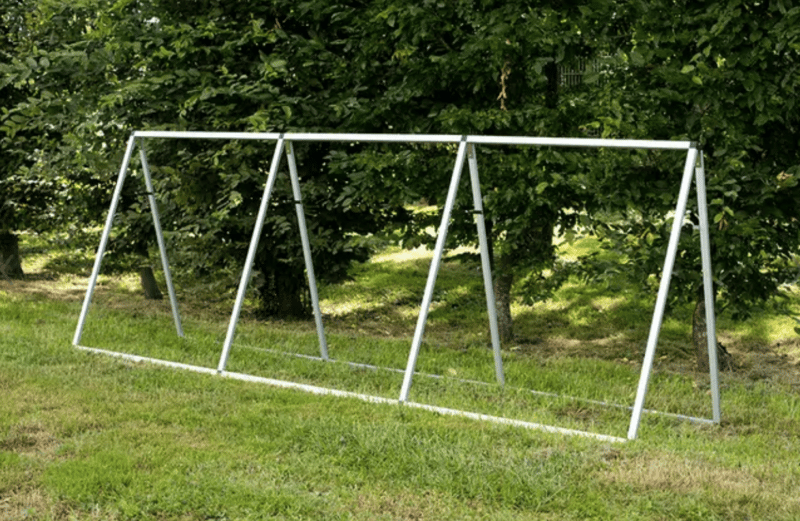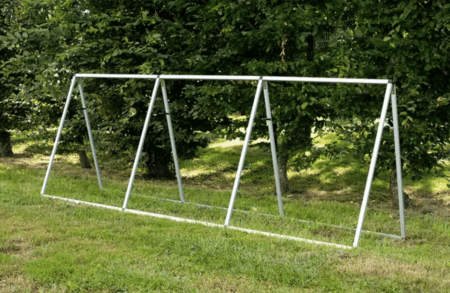 The mobile connector system of this stand consists of easily assembled aluminium square tubes and is the optimal solution for short-term and flexible advertising use.
Choose a banner size 1000 x 2500mm. Choose 1 or 2 banners. You can add your Banner frame at the checkout
The included carrying bag is ideal for practical transport. In addition, tensioning loops for banner attachment and ground pegs for anchoring the system to the ground are included.